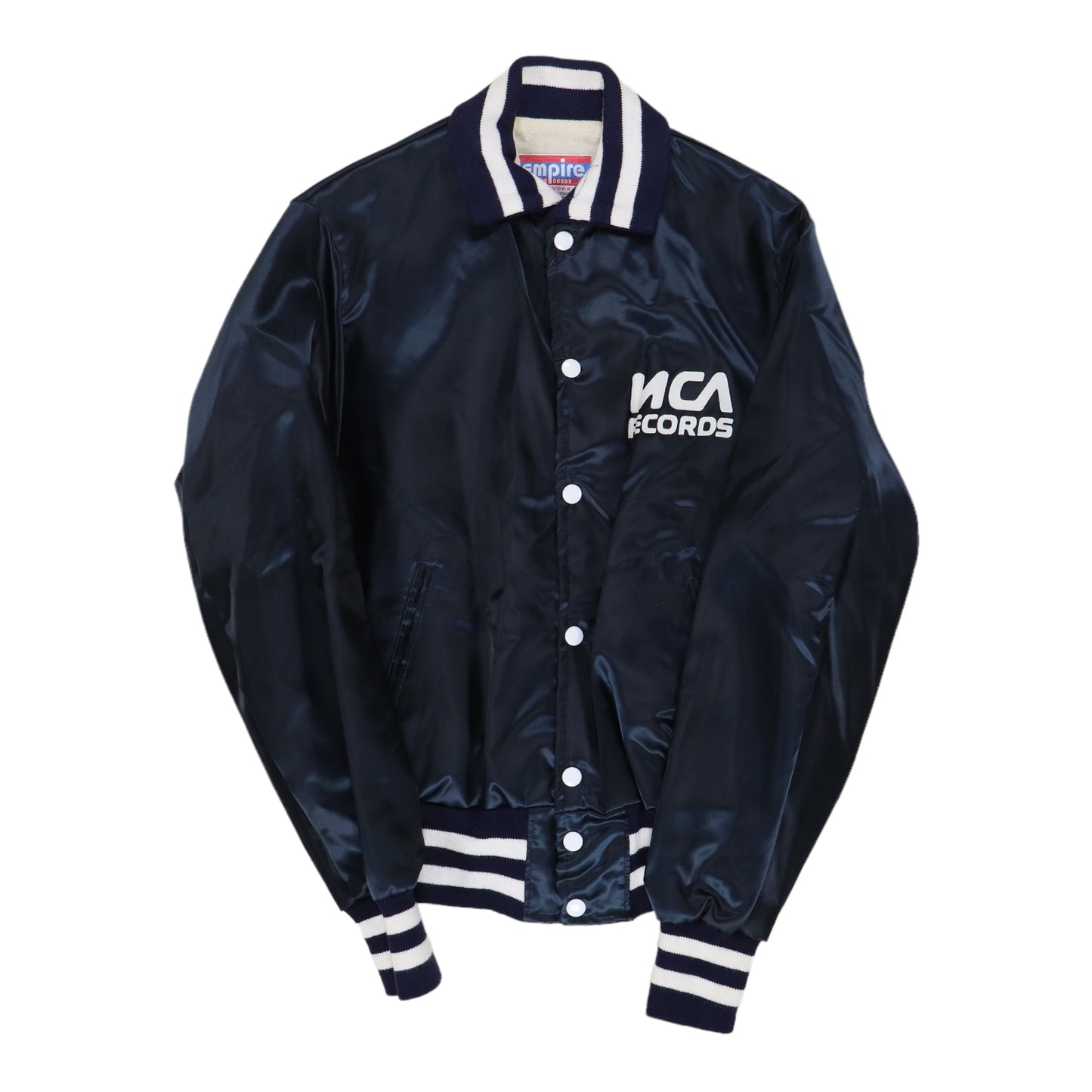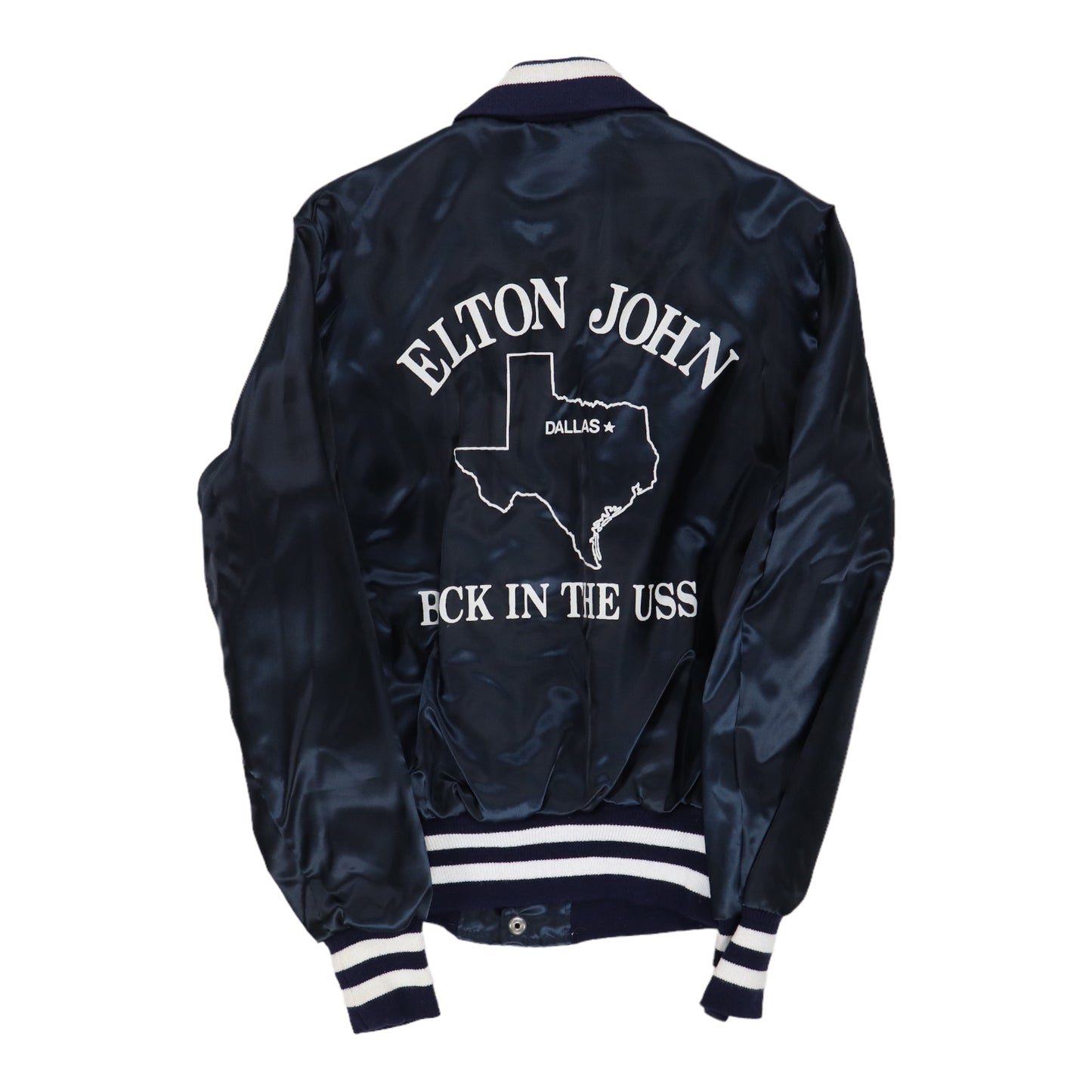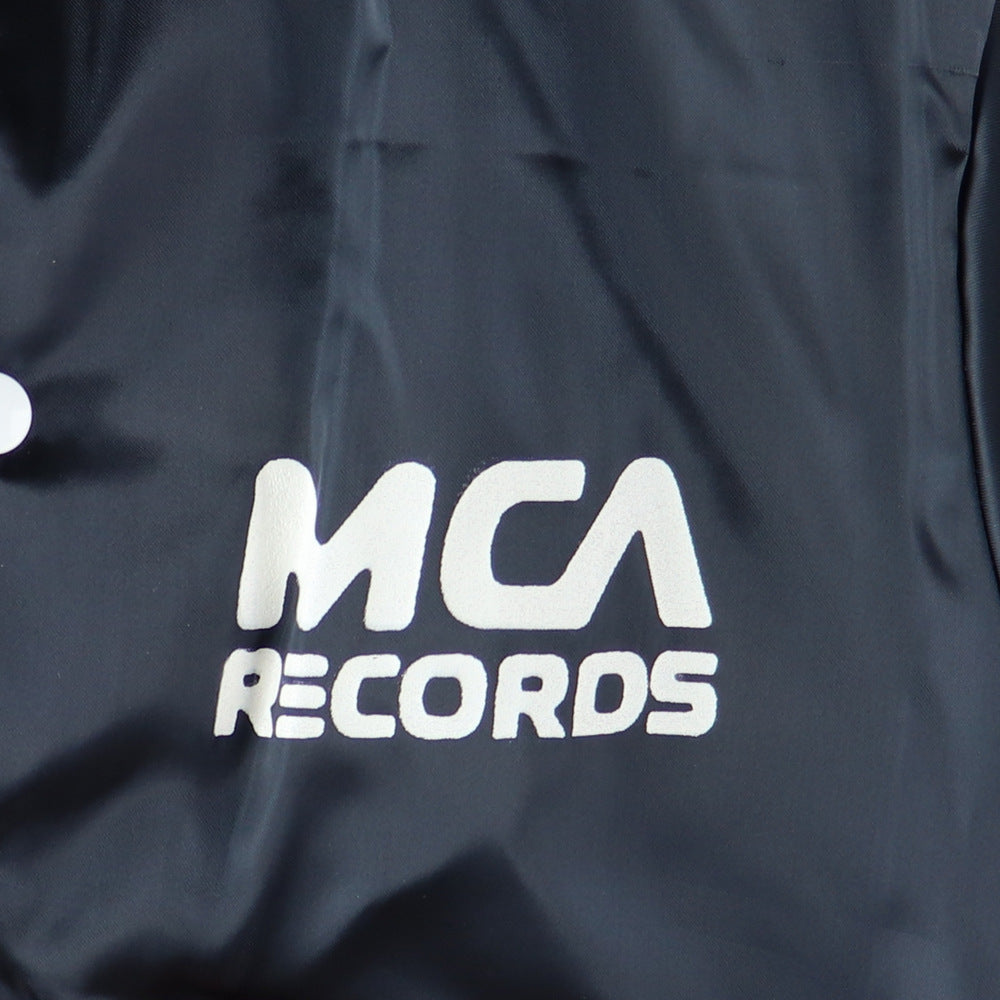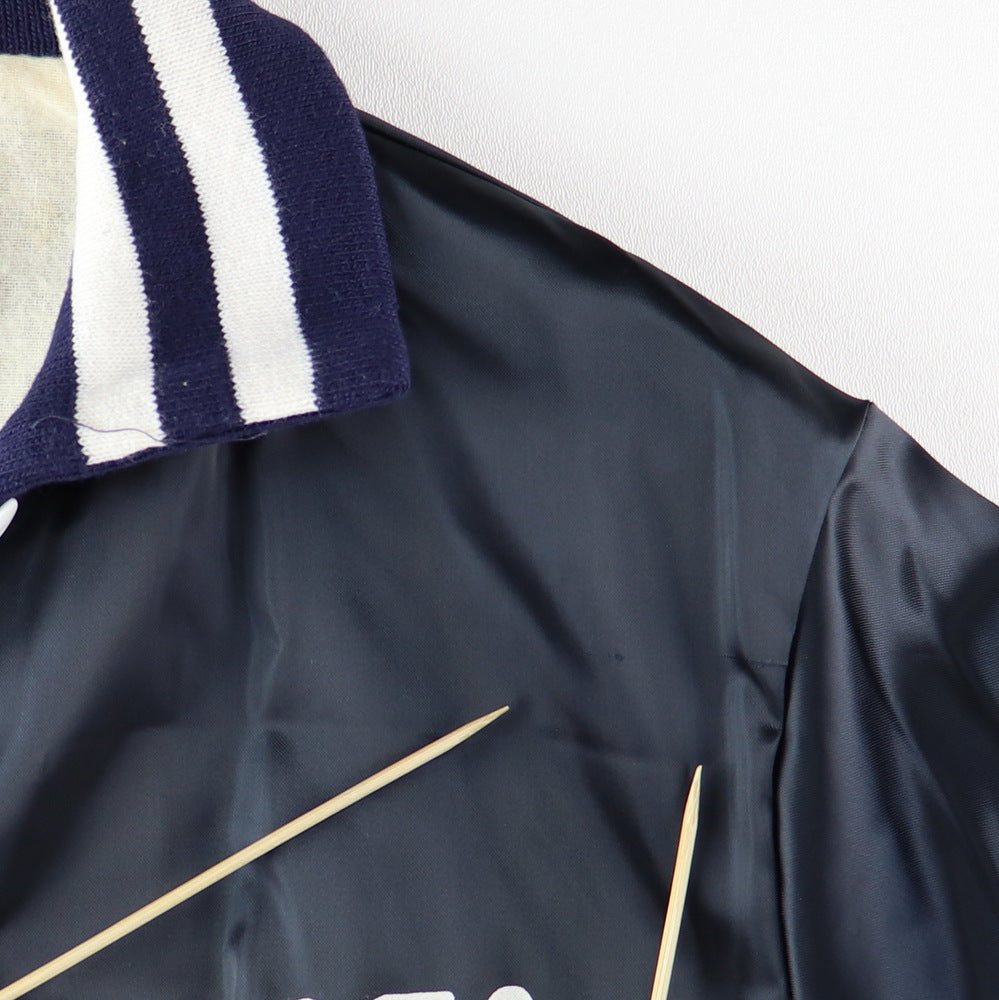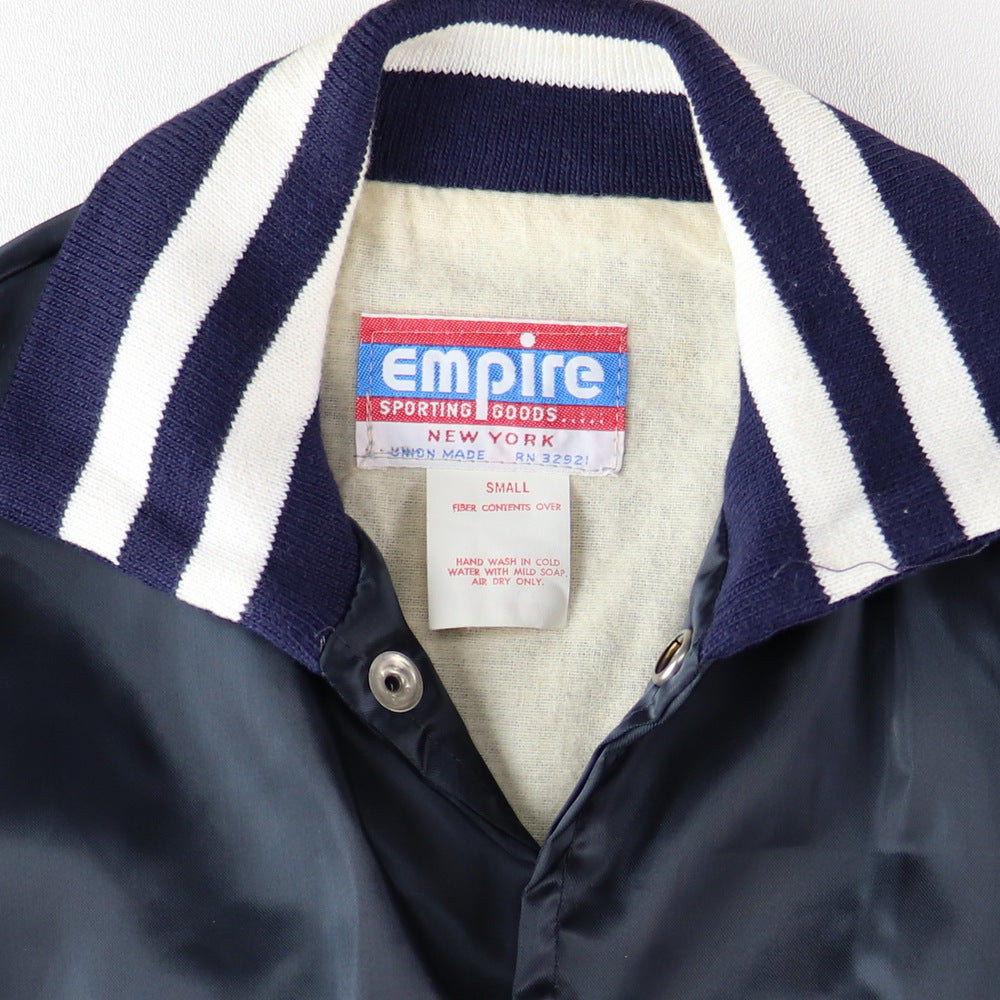 1979 Elton John MCA Records Back In The USSA Jacket
Original 1979 Elton John MCA Records Back In The USSA Jacket. This is a true vintage jacket, not a modern reproduction. Sizes vary so please use measurements for best idea on fit. Front and back graphics. Jacket is in excellent condition, run in stitching on front, no stains.
Pit to Pit: 19.5"
Collar to Hem: 25.25 inches
Era: 1970s
Material: 100% Nylon
Color: Black
Tag Size: Small
When it comes to clothing, there isn't much that feels better than a perfectly broken-in vintage shirt. The smell, the feel, the look, the history....
Vintage clothing sizes vary dramatically from decade to decade, so we include the exact measurements to be sure you get the proper fit.
To find your size
1. Take your favorite fitting shirt and lay it out flat.
2. Measure from one armpit to the other - this is your pit to pit measurement.
3. Measure from the top of shirt to bottom - this is your collar to hem measurement.
4. Select the category that corresponds with your pit to pit measurements.
If you have any further sizing questions feel free to contact us and we'll be happy to help!